Hey Whats up? Looking for the Best albums of 2018 you say? Well, I can't promise that I'm afraid, I did not listen to a particularly huge pool of the music released in 2018 but I can offer you the best of what little I have listened to. 2019 is looking better though, I am really pushing myself to make time to listen to new music, a resolution if you will. But anyway, enough of the ramble and into my favourite albums of the few that I did listen to in 2018: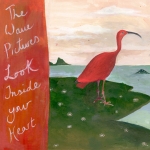 10. The Wave Pictures - Look Inside Your Heart
So the Wave Pictures have been around for a long time and the Leicestershire 3-piece have released too many albums to count. For me the band always encounter the same problem that their songs are individually very good but when you put them together it begins to sound a bit samey and this album.. is no different. There are though a good number of songs from this album that I do really recommend giving a listen to including Roosevelt Sykes and my personal favourite Sugar. Lyrically fun and easy to listen to.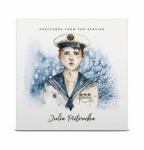 9. Julia Pietrucha - Postcards From The Seaside
So I had just come back from a boozy stag do in Poland with the name Julia Pietrucha saved on my phone with no recollection of what it was. I was worried. One google search later I found Polish singer/songwriter Julia Pietrucha and vague memories came back of a recommendation made by our tour guide one evening. A good recommendation it was too, JP is a piano led singer not too dissimilar in styling to Regina Spektor. Postcards from the Sea is her 2nd studio album and is a mix of songs in both English and her native Polish, some of my favourites including Sailor and Under Da Sea.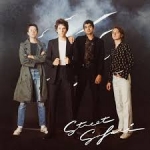 8. Public Access T.V. - Street Safari
This album was one of the first that I really listened to in early 2018, the band has been around for a number of years and I had enjoyed their previous releases. Street Safari though saw them take a slight detour from their traditional indie rock sound to a funkier feel. I heard first single Lost in the Game on John Kennedy's radio X exposure show and really enjoyed it. Street Safari is the New York bands 2nd album and although not a classic it is a good listen.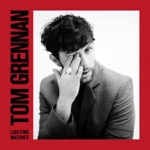 7. Tom Grennan - Lighting Matches
Tom Grennan has been floating around for a few years, I first heard of him when I saw him warming up for the Libertines at Brixton Academy. Back then I thought he sounded a bit like a cheap Kid Harpoon rip off, now in 2019 he is ten times more well known than Kid Harpoon ever was and to be fair to him his songs have now got a very different and more unique feel even if he still does share a very similar voice. Sober is by some way my favourite song from his debut album Lighting Matches but I do quite like Barbed Wire and a number of the others too. I saw Mr Grennan perform live again at Community Festival and he was one of the days highlights for sure.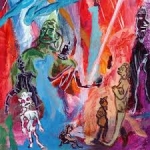 6. Goat Girl - Goat Girl
Goat Girl are an all female four-piece from London who apparently put on a very good live show. The band were one of the most hyped new bands on the Indie scene in about 2016 but I never really understood what the appeal was but then I had never and still haven't seen them live. Their sound is quite droney both in music and in the vocals and I think that what I didn't get in 2016 was that possibly the production on early tracks such as Country Sleeze wasn't as good. By the release of their eponymous debut the sound quality was much improved and the album as a whole is a much more enjoyable listen with stand out tracks The Man and Cracker Drool.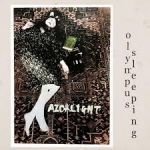 5. Razor Light - Olympus Sleeping
Olympus Sleeping is the first album from Razorlight in 10 years since the release of the much maligned 2008 album Slipway Fires. Front man Johnny Borrell has had a few projects in the meantime that have never really taken off. The opening to the album is a spoken introduction from 2000s Indie stalwart Adam Green asking for "A Razorlight album that doesn't completely suck" this self deprecation is something that has possibly come with age to Borrell who was a notorious pain in the arse in his heyday. But Green has got what he asked for in Olympus Sleeping, this album is a real throwback to mid 2000s indie music which of course is my favourite time so it wasn't too much of a surprise that I really enjoyed this album. Top tracks include Carry Yourself, Sorry? and Got to let the good times back into your life.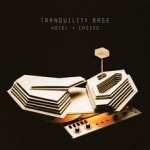 4. Arctic Monkeys - Tranquility Base Hotel & Casino
You couldn't move very far without hearing an Arctic Monkeys song in early 2018, TBH&C was without doubt the most talked about release in 2018. The album is a concept based around a fictional hotel on Mars but still manages to hold onto a lot of Alex Turner's lyrical charm. Its hard to believe but its been 13 years since Arctic Monkeys first release and this is now their 6th full length album, personally I am always going to prefer the early stuff more but I still had a good number of listens to this one. My favourite songs Four out of Five and the title track, Tranquility Base Hotel and Casino.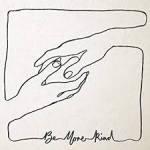 3. Frank Turner - Be More Kind
This album was a very hard one for me to rank in this years ratings, I love Frank Turner and have seen him live many times and for me some of the songs on this album are the best he has ever done. Be More Kind and 1933 are both brilliant in different ways, the first a call for love, the latter a bit of political satire. If the whole album was at the quality of those tracks this album would almost certainly have been number 1 on this list. Unfortunately not all tracks on this album were made equal and tracks like Make America Great Again and Going Nowhere are some of my least favourite he has ever done. MAGA is just very lazy writing in my opinion, its catchy and has a good message but it has no real depth and Going nowhere has the lyric "I'm in there like swimwear, I'm going nowhere" nothing more needs to be said. Not including greatest hits and compilations this is Turner's 6th album and it is one that I have such mixed feelings about but because I really do like some of the tracks this position felt right.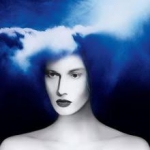 2. Jack White - Boarding House Reach
Jack White is someone who never ceases to amaze me, he clearly is completely mad and a complete genius and has shown this as a member of the White Stripes, the Raconteurs, his solo stuff and in owning a record label; this latest release of his encapsulates this madness and sounds like nothing he has ever done before. Boarding House Reach is White's 3rd solo album and is released under his own Third Man Records. I will admit some of the songs on this album took me a few listens to really appreciate such as Everything you ever learned with its repetitive tannoy like sound to start but when you get into the meat of the song (strange choice of phrase for a vegetarian) it is great and that is not nearly my favourite track on the album. My top tracks would be Respect Commander, Corporation and the real stand out track Connected by Love which sounds almost anthemic with its Gospel Choir in the chorus. A really great album that might take a couple of listens to really get into it but it is worth the push.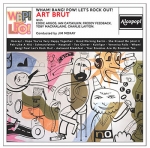 1. Art Brut - Wham! Bang! Pow! Lets Rock Out
In truth this was by far and a way the easiest decision on this list, I absolutely loved the silly rock'n'roll stylings of Eddie Argos and the Art Brut Gang. Wham! Bang! Pow! Lets Rock Out is the bands 5th album and their first for 7 years as they took a hiatus in between presumably to take a break from their rock'n'roll lifestyle which is regularly touched upon throughout the album. Art Brut are band that definitely do not take themselves too seriously and at least sound like they are having a lot of fun doing it. I listened to this album so much I could quote individual lyrics from every song but I won't bore you and instead will gloss over a couple; in tracks Hospital! and I Hope You're very happy together the band take the sombre subjects of Addiction and Heart Break and deal with them with humour and fun, and possibly my favourite lyric on the whole album (although not from my favourite song) comes in Awkward breakfast where Eddie states "Last night you were being rude with me, now we're eating bowls of muesli". If you are looking for a beautiful singing voice with brilliantly played instruments and deep and thought provoking lyrics you are very much in the wrong place but if you just want to have fun and Rock Out then this really is an amazing album to do it to.
So there we have the end to the 2018 journey (although I finally got round to finishing the writing of it in April 2019). It was a mixed ride. I really do think that I didn't have the best sample size but I am happy with my picks nevertheless. Honourable mentions go to The Voidz (which is Julian Casblancas from The Strokes fame) and the Von Bondies who just missed out on the top 10. As far as the Wooden Spoon its a hard one, nothing was truly awful in comparison to what I was expecting although both Shame and Blossoms failed to excite me as much I was hoping. Anyway that's it, see you in the future.
END.