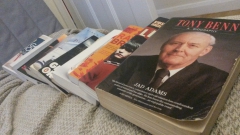 It's beginning to look a lot like Christmas and therefore you'll be expecting the end of year lists to start clogging up your news feeds and I have never been one to disappoint a hungry public. This year though in a break from the norm I will add a new list to that of my singles and albums of the year, this time around I will share with you all the books that I have read this year. My 2014 New Years Resolution was to read more and for once I actually fulfilled it, I have read more books this year than I have in just about the rest of my life combined. So without further ado here is my list;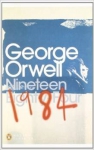 1. George Orwell - 1984
The book that started my resurgence into the world of literature was a true classic. I had thought that if there was ever to be a piece of fiction to get me out of my slump that it would be this and I was right. I loved it, surprisingly enough I didn't really know the plot before I read it despite its classic status, yes I knew all the buzz phrases; Room 101, Big Brother, et al. but only through reading it did I really understand its importance. The first book this year and probably my favourite.
2. Nicco Machiavelli - The Prince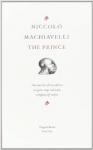 In truth this is a book that I really should have read previously considering it was one of the core books of my first year Politics degree but back then I just cleverly took passages that I knew would be relevant rather than reading it cover to cover. In doing so this year I discovered it a fairly harrowing read and for something originally penned in the 16th Century it is clearly still relevant to today's world. At just over 100 pages it should have been a fairly quick read but some parts I felt I had to go over couple of times for it to really sink in. A very interesting book indeed.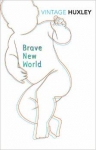 3. Aldous Huxley - A Brave New World
A Christmas present from my little sister this kept to my short lived desire to read Dystopian fiction and did not disappoint. Another classic by all accounts but, due to my embarrassingly limited knowledge of literature, a book I had not previously heard of. In reading it there are obvious comparisons with 1984 and it is easy to see in hindsight why they are the two leading lights in the field. On the whole I really enjoyed Brave New World even if I thought the last chapter was entirely unnecessary.
4. Karl Marx & Frederick Engels - The Communist Manifesto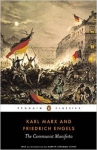 Another shorty, I cheated really in my path to greater numbers, this is another that probably would have significantly enhanced my chances of getting a better mark at University but why live in regret when I can get the benefit of the knowledge 5 years later. The reading of this 'pamphlet' also coincided with the London Marx Walk that I took part in earlier this year, which as it sounds was a walk around some of the landmarks in central London that are significant in the life of Marx. Essential reading for any left leaner and still thoroughly relevant.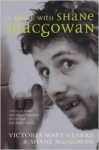 5. Victoria Mary Clarke & Shane MacGowan - A Drink With Shane MacGowan
This the first of the years biography section, this book was written as a question and answer session over the course of a couple of months between Shane and his wife Victoria. He comes across very much as I expected as a genius who is thoroughly out of his mind. Equal parts brilliant philosophical thought and drunken ramblings. Both give you a wonderful insight into the life of one of my favourite musicians. Quite a long read but then he has had quite an eventful life.
6. Yevgeny Zamyatin - We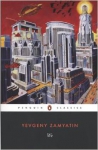 Another Dystopian fantasy, this one although a classic not quite as famed as the previous two. Again I had no previous knowledge of this book and only found it by searching for books in a similar vein to 1984 and Brave New World. For a short book it took me a while to get into it but when I did I found it as enjoyable a read as the others. Similar themes as expected but told in a different way, We is written as a diary of a man losing his mind/freeing himself from the state oppression. This book gained reputation across Europe far before it did in Zamyatin's native Russia, where the book was banned until relatively recently as anti-state propaganda, their loss though was the rest of the worlds gain.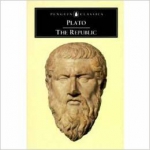 7. Plato - The Republic
This one again, from my University reading list was the first book this year that I really struggled to finish. This is not to say that it isn't very interesting, it is just written in a way that is not particularly easy to read and considering that the original was written more than 2000 years ago I guess it is not too surprising. I hate to repeat or sound cliche but again this book is remarkably relevant for something that was written so long ago and some practices of a perfect democracy I would gladly see put in place today. Written as a conversation between intellectuals, the book tries to discover the ultimate good. Although not an easy read it is probably one of the more memorable books of the year.
8. Flann O'Brien - The Third Policeman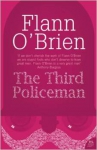 It is hard to remember exactly why I chose to read this book, I bought it on the cheap off the internet, I THINK it was a recommendation from Shane MacGowan in his book. If it was I don't think I will listen to any more of his advice (On literature that is, his musical recommendations are exquisite). I found this book the hardest to read of the entire year, not that it was particularly difficult I just didn't enjoy it and I only finished it through sheer stubbornness. On the whole I am a fan of the 'weird' of this world but this seemed unnecessarily so and the ending was just the kind of ending I hate. I won't be reading any more of Mr. O'Brien's work in a hurry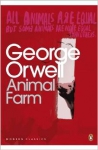 9. George Orwell - Animal Farm
After the disappointment that was the Third Policeman I went for something that I knew I was going to enjoy and that would be short and easy to read. Having read Animal Farm previously as part of a school project I knew that it would be all of these things. Little did I know just how easy it would be, I finished it in two bus journeys in just the one day. It was just what I needed to get my year of reading back on track.
10. George Orwell - Keep the Aspidistra Flying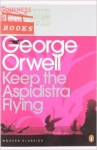 I had bought this and Animal Farm very cheaply in a second hand book shop in Wimbledon and after my previous two trips down Orwell way I thought this would be another delight. I'm going to be honest, I didn't love it. Not an awful lot happens throughout the book, just the decay of a privileged man. I understand the point of it but it did not capture me in the same way as 1984 or Animal Farm. Maybe it is that I prefer the political messages rather than despair at humanity angle that he has gone for in this encounter. This was another book that slowed down my reading for this same reason that I just didn't particularly enjoy the subject matter.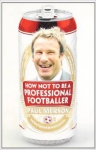 11. Paul Merson - How Not to be a Professional Footballer
This book was the easiest book that I read all year, despite being well over 300 pages I managed to polish it off in a three or four days. It isn't at all well written and not even remotely insightful, it was just some light relief. Merson's autobiography is a real gossip mag of a book concentrating on his descent into drink, drugs and gambling addiction and a small amount on his career as a professional footballer. It was a fun read and with chapter title's such as 'Do Not Shit on David Seaman's Balcony' you know what you are getting.
12. Ray Bradbury - Fahrenheit 451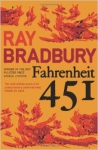 My last foray into Dystopian fiction for the year and this time the tale of futuristic firemen who rather than putting out fires are instructed to burn all books that are found in the city. It is the tale of a Fireman who after an encounter with a free spirited young lady questions his whole being. Out of the 4 Dystopian novels that I read this year this was my least favourite but it was still good. I have very much discovered this year that these not too impossible versions of future realities I find fascinating and I will be looking into reading more of them next year.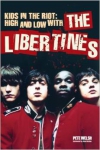 13. Pete Welsh - Kids in the Riot: High and Low with the Libertines
A book that I have read half way before but didn't get around to finishing back in the days when literature was not my forte. Not that you can call Pete Welsh's account of boozy nights and obscene amounts of drug abuse high literature. The Libertines being my all time favourite band I can now say that I know far more about their beginnings and what was their inevitable end back in 2004. And I can't say that given me the greatest hope that this years reunion is going to be altogether successful in the long run. Another very easy read that I finished quickly.
14. Jad Adams - Tony Benn: A Biography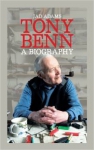 A bit of a cheat really this one being on the list as I am only half way through it but at over 500 pages of particularly small print I have decided that it will very likely be the book that will see out my 2014. Reading about a great politician and a wonderful man who sadly passed away earlier this year seems a fitting way to end the year. As of now I am only into his early career but it is already amazing and for bonus points it taught me the word 'Recalcitrant'. If you don't know it, look it up, its a cracker!
And so there it is, my year in books. I have thoroughly enjoyed this new chapter in my life (excuse the pun.. or don't, its your choice), and am planning on replicating it for next year and have already collected a number of titles that I am raring to read. If you lovely readers, any recommendations would be greatly received but if I don't like them I will go on at you about it. Just being honest. In the coming weeks expect my usual best of music lists for singles and albums. See y'all

END