Hey, I haven't blogged in a while and its International Women's Day this shouts out to me that I should be writing a piece on my favourite women in music both old and new! If you don't agree then I would ask you to go elsewhere.
I was going to try and do a list of 10 singers/groups, a mixture of both old and new but that felt a bit constricted so I have decided to go for 15, they cover a variety of genres and eras but then that really does show a cross section of my musical taste.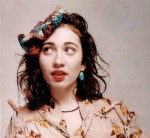 1. Regina Spektor - Born in Moscow in 1980, Spektor has been present on the world music scene since the early 2000's. To date she has released 5 studio albums the most recent being 2012's 'What we saw from the Cheap Seats'. Her most successful album to date though and the one which saw her become one of the most recognisable female voices in world music was the 2006 record 'Begin to Hope'. I really can't fault that album at all and that is why I would possibly regard her as my favourite all time female vocalist.. Big statement I know!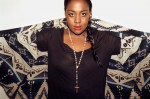 2. CocknBullKid - North London's finest Anita Blay, born to Ghanaian parents, she has been active in the music biz since 2010 and already she has gone under a complete style shift. Before 2011 she was know as theCocknBullKid and although dropping the 'the' seems trivial it saw her music shift from a very lo-fi electro sound to the pop masterpiece that was 2011's 'Adulthood'. I like both eras of Blay's work which unfortunately seems to have dried up of late but hopefully she will be back.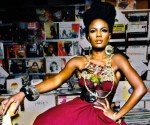 3. Noisettes - Although a 3 piece consisting of 2 men and a woman, Shingai Shoniwa is the member that really stands out and so justifies Noisettes place on this list. Noisettes first album, 2006's 'What's the time Mr. Wolf?' was a raucous Rock'n'Roll work which I was forced into purchasing after seeing the band at the 'Electric Gardens' festival in 2007. Despite this being what I regard as their best album the band did not find commercial success until 2009's 'Wild Young Hearts' which was good but like CocknBullKid saw them take on more of a Pop image. Last year the band released their 3rd studio album 'Contact' which was a bit of a dip in form but nevertheless worth a listen.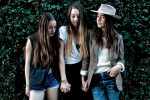 4. HAIM - The next big thing in 2013 as described by the BBC and many others, HAIM are the most hyped band
around despite only having 3 singles to their name so far. The band consists of 3 sisters from Los Angeles who used to tour with their parents in a family band but have since gained independence and a lot more credibility. The Single 'Don't Save Me' released at the tail end of 2012 was an instant classic and their Debut full length is eagerly anticipated by me and many others.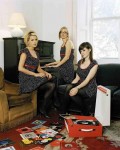 5. The Pipettes - This mid naughties 3 piece were everything that was good about pop music, dressed in 1950s attire and fun songs the epitome of which was their 2006 album 'We Are the Pipettes'. After this album unfortunately the 3 piece became a 2 and since then their music has suffered and although they did release a follow up album in 2010 it really was nothing to shout about and the band have faded into obscurity although theoretically they haven't broken up the band.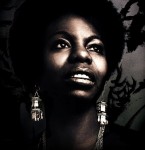 6. Nina Simone - A singer you wouldn't necessarily assume to be in a 25 year-old English blokes collection but after hearing her take on 'Feeling Good' I had to hear more of her work. Simone was much more than just a talented musician, she was also an ardent Civil Rights activist in her native USA. Simone passed away in 2003 but her music will forever be a lasting legacy of an incredible woman.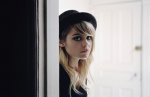 7. Cœur de Pirate - English translation Pirate Heart is the stage name of Canadian singer songwriter Beatrice Matin. Despite my meagre knowledge of the French language and the fact that majority of the singer's back catalogue is sung in the language hasn't stopped me enjoying her piano led indie-pop works. To date she has released two studio albums 2009's self titled 'Cœur de Pirate' and 2011's 'Blonde'. Neither have been officially released in the UK but can be found if you look hard enough.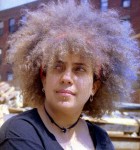 8. Kimya Dawson - Originally one half of the cult favourites 'The Moldy Peaches' she is known mostly for her work on the 'Juno' film soundtrack. Dawson though has released a large number of stripped back acoustic albums filled with extremely quirky, occasionally crude but always heart warming tracks both before and since the film. Her most recent album 'Thunder Thighs' was released very quietly in 2012, it is extremely honest and open and definitely something that I would recommend listening to.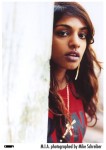 9. M.I.A. - This list definitely would not be complete without Maya Arulpragasam, like the majority of people I only became familiar with her work after the 2008 single 'Paper Planes' but since I have gone back and listened to her previous works and enjoyed them thoroughly. It is hard to place M.I.A. into a genre, she fits somewhere between Indie, Hip-Hop and authentic Asian music which is what makes her truly unique. Her latest studio Album MAYA wasn't up to the standard of the previous two but she has since released the 'Vicki Leekx' mixtape which showed a resounding return to form.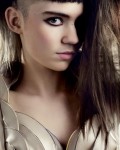 10. Grimes - Canadian Electronic Wizz-Kid Clare Boucher has been recording self produced records for years but only came to prominence in 2012 with her album 'Visions'. I wasn't overly enthralled by her live show but on record I do enjoy the chopping and changing beats and rhythms she produces and I was not on my own as Visions made its way to the higher end of a lot of 2012 Best of lists.
11. Corinne Bailey Rae - I was addicted to her debut, self-titled album when it came out in 2006 with tracks such as 'Put Your Records On' and 'Like a Star' having that ability to just make you smile when listening to them. Unfortunately since that record was released she suffered a staggering chain of personal problems which meant that her music took a back seat, she has released a full length and an EP since but nothing in comparison to her debut.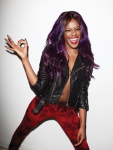 12. Azealia Banks - If you are easily offended look away now, this New York rapper knows how to shock people with her lyrics just listen to her debut single '212' if you don't believe me. She created a massive hype around her in 2012 despite only having released a few mixtapes, but the hysteria has died down somewhat as we are now well into 2013 and we still haven't received her debut album. Her influence is still very strong though with numerous copycat female rappers coming to prominence after her success.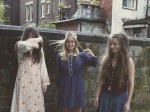 13. Stealing Sheep - This Scouse 3 piece have released 2 studio albums although only gained recognition after last years 'Into the Diamond Sun'. Their sound has been described as lo-fi psych pop which I suppose does them justice with lots of swirling guitar and synthesisers. This band were one of my finds of 2012 and I look forward to hearing more from them.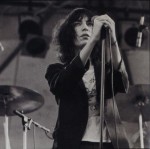 14. Patti Smith - The Original Punk rock female, her raspy vocals really broke the mould of what was expected of female singers. I will be the first to admit I haven't listened to nearly enough of her vast back catalogue but she deserves a place on this list purely due to her brilliant debut album 'Horses'.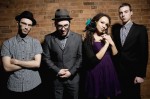 15. The Skints - It was touch and go whether or not I would allow this female fronted Ska/Reggae band into this list as 3/4 of the band are men but I think Marcia Richards deserves it. She is an extremely talented multi-instrumentalist and singer and without her I believe the bands 2 albums to date would be far worse. The latest release 2012's 'Part & Parcel' gained the band a cult following across the UK and also a place on my personal best of 2012 albums list.
So there you go, in no particular order a list of my favourite female artists! Happy International Women's Day everybody