Even finding time to write this is difficult now so I will get to the points quickly, enjoy my top 10 albums 2017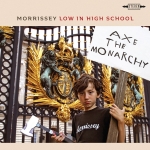 10. Morrissey - Low in High School
A late entry to the list, this album from the former Smiths front man is truly miserable and pessimistic but strangely enjoyable. I first heard lead single "Spent the day in bed" on the radio on my way to work and it really resonated but that was an easy win but some others from the album are a lot harder hitting and won't be to everyone's taste but definitely worth a listen.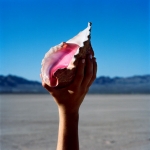 9. The Killers - Wonderful Wonderful
It has been a long time since The Killers have made an album that has come anywhere close to making it onto my best of lists. It is not that they have been bad, just not exciting. This year when I heard 'I'm a Man' it got me into the band again. Others on the album that I enjoyed were 'Rut' and single 'Run for Cover'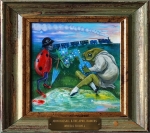 8. John Hassall & The April Rainers - Wheels to Idyll
John Hassall's first album with his new band The April Rainers is a long way from his work with The Libertines but not a million miles away from his previous band Yeti. Wheels to Idyll is a compilation of chilled out, 60's influenced ditties that are easy to listen to, my favourite of which is 'Persephone' but other good tracks include 'Intercity 125' and 'My New 2nd Hand Shoes'.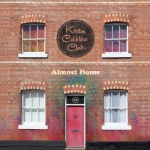 7. Keston Cobblers Club - Almost Home
A band that I have been following for a couple of years since I first saw them as a warm up to Bellowhead. Since then they have released a couple of albums and this, their 3rd full album is the most professional sounding yet full of upbeat folk music that gives you a warm feeling inside. Title track 'Almost Home' is probably my favourite but 'Concord' and 'Bicycles' come close.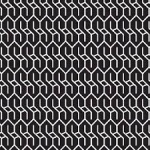 6. Black Kids - Rookie
The VERY long awaited second album from the California band. Black Kids debut came out in 2008 and was one of if not my favourite album of that year and so when I heard 9 years later that there would be a follow up I was very excited only to be greeted with opening single 'Obligatory Drugs' which is easily the worst song on the album but I persevered and really enjoyed most of the other tracks especially 'IFFY' and 'If My Heart is Broken'. The only other negative being the awful album artwork.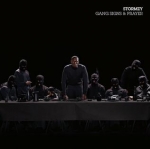 5. Stormzy - Gang Signs and Prayer
Stormzy was one of the most exciting prospects in British music emerging last year and he took 2017 by storm, releasing his debut album in January. From then he has gone from strength to strength, collaborating with some of the biggest names in pop. For me I would have preferred him to go down a less commercial route as I have seen this before with British Grime acts and it tends to produce sub par music but we shall see. As far as this album though it is a mixture of your typical fast paced British rap and some slower more prayerful numbers. 'Big for your Boots' though for me stands up as the best by some way.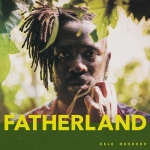 4. Kele Okereke - Fatherland
The third solo album by the Bloc Party front man but the first using his full name, this is clearly to distinguish this from his previous 2 which were much dancier. Fatherland is completely different, a much more mature sound which incorporates a bit of folk and jazz and gave me something that I really wasn't expecting but loved. 'Capers' was my favourite track but the whole album was very strong and far better than anything he has released recently either solo or as part of the band.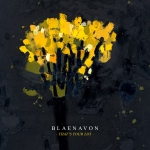 3. Blaenavon - That's Your lot
My favourite album this year was really hard to choose between the top 3 but I had to make a choice and unfortunately Blaenavon come in at 3. This is the debut from the Hampshire 3 piece who unfortunately I didn't get a chance to go to see despite them playing my beloved New Slang but this year as mentioned a few times has been a bit different, I have seen only one band live all year. I was listening to this album though non stop at the start of the year and with songs such as 'Orthodox Man' and 'Prague '99' I am sure I will be listening for years to come.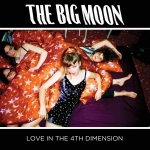 2. The Big Moon - Love in the 4th Dimension
Again this year it really was close, any album that I listened to as much as this one by all female, London 4 piece The Big Moon, would normally be my top album but I am sure they will get over it. The Big Moon have been around for a few years but 2017 saw their debut full length release and it is a banger from start to finish, they remind me a lot of the Long Blondes from the mid-naughties, angular guitars accompanying vocals full of attitude. As it was my track of the year it unsurprising to say that 'Formidable' is my favourite track but they are all good, other favourites include 'Sucker' and 'Pull the other one'.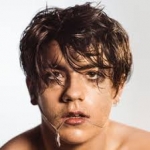 1. Declan McKenna - What Do You Think About The Car?
So onto the number one album, I was convinced that this spot would be taken by one of Blenaevon or The Big Moon until late summer when my Spotify recommendations put me onto Declan McKenna who had never been on my radar previously and I couldn't stop listening. My favourite track on the album kept changing initially 'The Kids Don't Wanna Come Home' then changing to 'Humongous' before eventually settling on 'Why Do You Feel So Down?' but in reality it could have been just about any track from the album and that is why despite the strength of the other two that Declan McKenna had to be my number one, his songs are angsty indie pop, what is not to like
So there it is for another year, special mentions go out to The Arcade Fire and Superfood who nearly made it onto the list but were pipped at the post and the wooden spoon goes out to RAT BOY whose album wasn't bad but I think I was just looking forward to it too much and then when it came out it didn't quite live up to the expectations I had for it.
Until next year
END