So here I am nearly at the end of May 2015 and I have only just got around to doing my best of 2014 list. I managed to get my best of tracks before the New Year but the albums I struggled with. Maybe this was because I had such a busy year and didn't get to listen to as many albums as I would have liked or maybe as I unfortunately think it wasn't a wonderful year for music. Nevertheless I have produced my list, better late than never.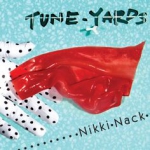 10. Tune-Yards - Nikki Nack
Tune-Yards is the brain child of New England musician Merrill Garbus, she records much of her music in very minimalist ways looping a drum, playing a ukulele and singing but manages somehow to create a big sound. Nikki Nack is Garbus' 3rd release, I first heard of her after her second, Whokill and have not looked back since. 'Water Fountain' is my favourite track on the album but the whole thing is filled with quirky little gems, definitely worth a listen.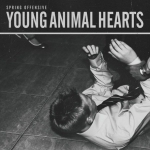 9. Spring Offensive - Young Animal Hearts
I can't remember how I came to hear from Spring Offensive but once I heard 'Speak' I knew I was onto a winner. Spring Offensive were an Oxford based five piece and when I first listened the vocals reminded me of early tracks by frYars who himself made a bit of a comeback this year. Along with 'Speak', other stand outs on the album include 'Bodylifting' and Hengelo, expect sombre lyrics and a gentle electronic sound, a band that only through writing this list I realise have already split up, alas I will never see them play.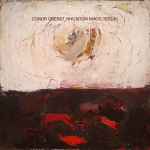 8. Conor Oberst - Upside Down Mountain
I have been following the career of Mr. Oberst since I first heard Bright Eyes' 'First Day of my Life' back in 2003. 'I'm Wide Awake, It's Morning' is one of my favourite all time albums and was therefore near impossible that anything Conor Oberst would release after to compete. Unfortunately with each Bright Eyes release the quality was decreasing but this solo effort from Conor Oberst is the best thing he has done in ages. There is no one stand out track on this album but it works nicely as a playthrough, whether giving it full attention or just having it on in the background it's a good'un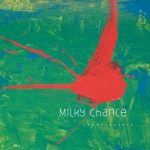 7. Milky Chance - Sadnecessary
This band I found completely by accident, when watching music TV in my room in Venice with my newly married wife. 'Flashed Junk Mind' came on and it was one of those moments where we both just looked at each other and knew we liked it and in the end we used it for our wedding video. I bumped into the band again on the FIFA 15 soundtrack with the song 'Down By The River' which gave the band some mainstream fame. Milky Chance are a two-piece indie band from Germany who have produced a very listenable debut album.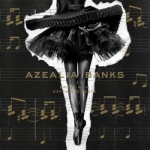 6. Azealia Banks - Broke with Expensive Taste
Now this album should have been released about two years previous. Ms. Banks' single '212', you know that really filthy not too subtle rap came out in 2012 to mass praise from both critics and the general public, she was to be the next big thing but delays begot delays and publicised arguments with her production company meant that the album didn't come out until 2014. It was though worth the wait though with tracks like 'Nude Beach a-go go' she proves she still has a cheeky edge and 'Chasing Time' was an instant banger. Unfortunately for Azealia though not everyone shared my enthusiasm and it fell a bit flat in the public eye.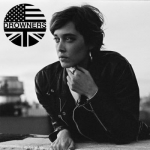 5. Drowners - Drowners
This was one of the first albums I listened to in 2014 being released in early 2014. I was awaiting this fairly eagerly having come across their single 'Luv, Hold me down' in the NME's On Repeat section in mid 2013. The band and that song especially have a very strong The Strokes vibe which can only be a good thing in my book. Hailing from the USA this is the bands 1st album and it is a very solid and listenable debut.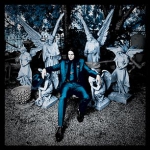 4. Jack White - Lazaretto
The maestro returns with a superb album, although good I never really got into his first solo effort in the same way that I did The White Stripes but with this album I was reunited with a love of this man. Now more than just a musician, Jack is now the founder and head of Third Man Records who have a number of impressive bands under their guidance including the impressive Alabama Shakes. Lazaretto is as rawkus as anything that Jack White has done previously, the title track my particular highlight but from start to finish it is more than enjoyable.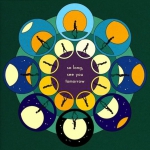 3. Bombay Bicycle Club - So Long, See You Tomorrow

When I first heard BBC they were a bunch of 16 year olds about to undertake their GCSE's and played in a band at the weekends. The best part of 10 years later they are still recording and as this high entry shows, still making good music. The band's sound has changed a lot since those early days but this, their 4th album, retains all the elements that enticed me in the first place whilst keeping it fresh for a new audience. I wasn't a huge fan of their previous album, 2011's A Different Kind of Fix, that I felt was a step too far into a dancier sound but I think that they have now found the right balance.
2. Beaty Heart - Mixed Blessings
Every year there is an entry near the top of my list that appeared from nowhere and this year it is this, Beaty Heart's Mixed Blessings. Early in the year I heard Lekka Freakout and enjoyed it thoroughly but on first listen to the album it went straight over my head but when I saw the band supporting Catfish & The Bottlemen later in the year I really began to appreciate them and for about a month after I couldn't stop listening to the likes of Seafood and Banana Bread. An indie electro 3-piece their music has a surreal element as do their videos, which are made especially strange for me as the lead singer does have a striking resemblance to my cousin. Mixed Blessings is the bands first album although the band have been around for a few years, hopefully it won't be too long until their next.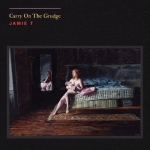 1. Jamie T - Carry on the Grudge
No surprises at number one it is one of my favourite artists, Jamie T, with his 3rd album. The release itself was a bit of a surprise as nothing much had been heard of from the Wimbledon troubador in more than 5 years but when he released the single 'Don't You Find' from nowhere in the middle of the year, it was clear that he was back. This record sees Jamie taking a huge step from the style of music that originally brought him fame in the late 2000s, on the whole it has a fairly slow and lo-fi sound with a few faster paced snippets such as 'Zombie' thrown in for good measure. Unfortunately I missed out on the initial ticket release for his shows as they sold out in minutes but was lucky enough to see him play locally later in the year and although it wasn't my favourite live performance it is one performer I can cross off from my bucket list. The album though blew my mind and hence here it is as my number one album of 2014.
Honourable mentions go to FKA Twigs whose LP1 was only just pipped out of the top 10 and Fuse ODG who would have made this list had it been based just on singles but his album tracks just weren't strong enough. The wooden spoon goes to my beloved Bellowhead, like Akala last year I think I was almost expecting too much from their latest album and it did not come up to scratch. Maybe if I was listening to the album objectively I would have enjoyed it more but unfortunately for them I can't and they do not make my list this time.
So there you have it, as I said on the whole not a tremendous year for music but the bonus of writing this half way through 2015 is that I have already heard a lot of what has come out in 2015 and it has already proved to be a bit of a belter. Hopefully I will be able to get 2015's list out in a more punctual fashion!
END.