Its still just about relevant to talk about 2012 despite being all of a week into the new year and so I thought lets get my review on, what was the music that really hit the spot over the past twelve months and so I have created a top 10 list of my favourite albums released last year. It was a hard list to compile and not for the right reasons, last year was probably my most prolific of all time for going to see live music, in October alone I went to 9 separate shows but as far as albums went I found it pretty hard to find even 10 released in 2012 that I listened to enough to even contemplate putting on a list. Maybe it was lack of time or maybe that I listened to far too much old Irish music this year but whatever, I struggled. Here though is what I came up with in reverse order;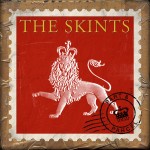 10. The Skints - Part & Parcel. This the 2nd full length from Kingston (London) based Reggae/Ska group The Skints in my opinion is better than their first release two years prior with a couple of real stand out tracks Rise Up, Rat-A-Tat and Lay you down but the problem with the album is that is has absolutely nothing of the feel of their live performances which I saw 3 of in 2012.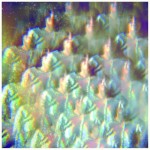 9. Stealing Sheep - Into the Diamond Sun. This is a band that I hadn't even heard of until October and the release of the Libertines cover album. Their version of Boys in the Band (which isn't on the album) was so good I had to hear more. I fell immediately in love with Shut Eye and latest single Rearrange, I may love more but I haven't got around to listening to the whole intently as of yet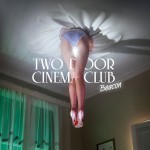 8. Two Door Cinema Club - Beacon. For my inner teenager this was my most eagerly anticipated albums of the year and when I first listened to it when it was released back in September I was bitterly disappointed but with a steady few months of listening it has really grown on me with Sun being my personal highlight. I look forward to seeing them live in April this year.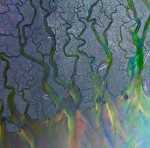 7. Alt-J - An Awesome Wave. The Mercury prize winning album and the no.1 album in many peoples 2012 lists. Another album that I took a while to get into but once I had given it a real chance I learned to love it despite secretly not wanting to. I unfortunately missed out on the chance on seeing these at In the Woods festival due to my sister inconveniently turning 21 and having a party.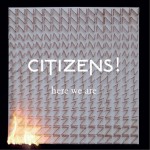 6. Citizens! - Here We Are. Citizens! are your everyday indie rock band who I had known of for a little while but didn't really get into until I saw live at Field Day festival last year. From then on Here We Are became on of my most listened to albums with (I'm in Love with your) Girlfriend the stand out track for me.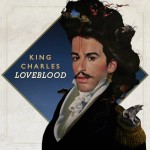 5. King Charles - LoveBlood. King Charles was surprisingly one of the best live acts that I saw in 2012 when seeing them at New Slang, Kingston. Despite liking all of the songs on the album particularly Love Lust and Mississippi Isabel it didn't really flow the way a really top album should the layout felt more like a greatest hits compilation. Live he also performs a great cover of Billy Joel's We Didn't Start the Fire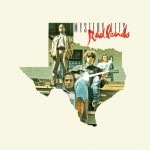 4. Mystery Jets - Radlands. There was always a good chance that this, the 4th studio album by one of my favourite bands would make the list. Radlands sees the band return to a more guitar driven sound than their last album Serotonin to good effect. Someone Purer, Greatest Hits and The Hale Bop are my favourites among 11 really good tracks.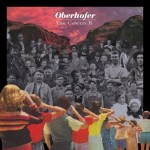 3. Oberhofer - Time Capsules II. This one was a real surprise to me, Oberhofer is the brainchild of a 20 year old American pretentious twat. His twitter posts are among the most inane I have ever seen but despite this I like the album.. a lot. It is pure teen electro indie with my favourites being oOoO and Away Frm U. Even the track names are painful to write but they sound good, honest.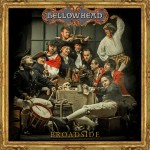 2. Bellowhead - Broadside. About time some truly middle aged music made it onto the list. For those who don't know, Bellowhead are an eleven piece folk band. Broadside. the bands 4th full length album carries on where 2010s Hedonism left off, turning traditional folk music into something a lot bigger. I stick by my statement that they are the best band I have ever seen live and they aren't half bad on CD either.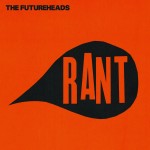 1. The Futureheads - Rant. Definitely the bravest album on the list and for me the best. The Futureheads ditched the electric guitars used to record their first 4 albums and went A Capella to fine effect. A mixture of traditional, reworked versions of their own songs and covers it really is something very different. The Band accompanied the album with a live tour (which I saw twice in 2 days). If you only listen to a small part of it which truly would be heracy you should give Old Dun Cow or their cover of the Black Eyed Peas Meet me Halfway a listen, you won't regret it.
Funnily enough the song Old Dun Cow appears on both my two favourite albums of the year but in very different guises. Albums which just missed out include Bloc Party's Four, Grimes' Visions and Zulu Winter's Language. Without a doubt the most dissapointing album of the year for me was Egyptian Hip Hop's GOOD DONT SLEEP (apostrophe removed on purpose), one of the most promising new bands I had seen in 2010 I was waiting for 2 years for this album and when it came it was a pile of pretentious tosh. And on that note
END