After the Libertines release last year, 2016 had a lot to match up to musically for me and on the whole.. it didn't but hey there were still plenty of good albums out there. So lets just get straight into it;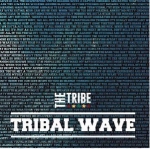 10. The Tribe - Tribal Wave
A Reggae-Rap fusion group from Swindon, who I saw at a SoFar sessions concert earlier in the year. If you haven't heard of SoFar sounds, look it up, the chances are they do something near you, wherever you are living right now. The Tribe were the headliners and they impressed me with their good humour, sometimes (but not always) deep lyrics and smooth rap skills. A good, fun album to start the list, my favourite tracks include Jump Up and Footprints.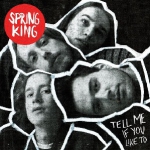 9. Spring King - Tell Me if you like to
Spring King are one of those bands who had been on my radar for a year or so and this album was one I was looking forward to greatly and the singles I really enjoy. Their first single 'City' I enjoyed from first listen and it didn't take much longer for follow ups 'Rectifier' and 'The Summer', the only problem is the limited variation on the album. It is quite samey but still enjoyable and thus goes in at number 9.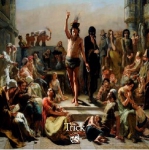 8. Jamie T - Trick
Only 2 years since his last album, Jamie T is back with something which retains the darkness of 2014's carry on the Grudge but contains a lot more of the rap associated with his earlier two releases. In theory that sounds like the perfect mix and possibly it could be but for some reason this album did not fully grab me in the way I have been in the past. Each single came along and passed and I liked them; Tinfoil Boy, Power Over Men and TescoLand but it just wasn't quite enough for me to be any higher on the list.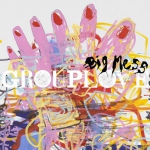 7. Grouplove - Big Mess
Grouplove are a band who I have been listening to for over 5 years now and Big Mess is their third album. Similar to the previous albums on this light though I wasn't sure at first; Welcome to Your World, the first single was a lovely tale of the couple who lead the band's first child and that resonated but as for the rest of the album, I didn't get into it until later in the year when I listened back. Then the track Good Morning stood out which is lively and exiting and in the end I couldn't stop listening.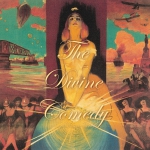 6. The Divine Comedy - Foreverland
The Divine Comedy have been around for more than two decades with famous hits such as National Express and the theme tune from Fr. Ted, Songs of Love. Foreverland was the groups first album since 2010s Bang Goes the Knighthood and like that it is full of wonderfully quirky little ditties. The one that I liked immediately was Funny Peculiar which is a very cute love song about the imperfections of the one you love being the very reason you love them but other songs such as Catherine the Great and My Happy Place are well worth a listen on two.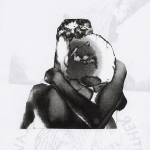 5. Lost Under Heaven - Spiritual Songs for Lovers to Sing
Lost Under Heaven (LUH) is the new project of former Wu Lyf front man Ellery Roberts who is unmistakable by his unique, raspy voice. LUH like Wu Lyf are a little preachy in places with its political messages and in others a little emo but its got a good sound. I saw them early in the year in a very empty venue which was a shame for them but fun for me as I had plenty of room to dance. My stand outs were the lead single I&I as well as Lament which was a reworking of Robert's solo release fro ma few years ago.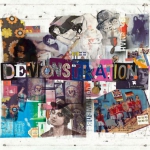 4. Peter Doherty - Hamburg Demonstrations
I couldn't realistically go another year without something by one of The Libertines being on my album list (Heads up it looks like there will be at least one more next year). Monsieur Doherty put out a single The Whole World is our Playground out for Record Store Day and soon after confirmed he would be releasing the full solo album. A number of the singles that followed I Don't Love Anyone and Kolly Kibber were amongst my favourite songs of the year which is unsurprising coming from my favourite songwriter but even with this and a number of other good songs, for me it wasn't a top quality album as it felt a little unfinished with 2 versions of the same song, a couple of reworks of old tracks and one song even professing to contain "Demo Vocals". Still very enjoyable though and worth a listen.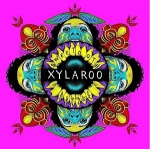 3. Xylaroo - Sweet Tooth
This was one of the big unknowns of the year for me an acoustic duo consisting of two sisters. I first heard of them through a recommendation on either Spotify or Last.fm I can't remember which and I thought they sounded like something my sister would like but after a few listens I got really into them myself. To my joy and surprise they were one of the last bands announced to play the Beautiful Days festival which I was at and I got to see them perform live in a very small tent with a delicious frozen cocktail. In a slightly drunken haze I went up to them after he show and I THINK I told them that they were great but I can't be sure. My favourites from the album include Sunshine and Narwhal but they are all quaint and lovely with an undercurrent of something a little darker in places. Definitely a group I will be on the look out for over the next few years.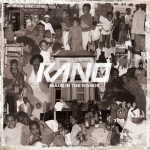 2. Kano - Made in the Manor
The Grime master has been around for over a decade, I remember watching him, although briefly in my University days shortly after his 2nd album had come out. Made in the Manor is Kano's 6th and a marvellous return to form after his previous two had been fairly dire. Grime has come back in a big way this year with Skepta winning the Mercury Music Prize and Made in the Manor also nominated. It also saw the returns to form of people like Wiley and P Money and the introduction of new talent such as Nova Twins who would be on this list no doubt if they had released a full album this year. Kano tells a story throughout Made in the Manor and although not necessarily original in subject matter it is told well and kept me listening throughout the year. It ranges wildly from party tunes such as New Banger and Flow of The Year to sombre numbers such as little sis and my favourite A Roadman's Hymn.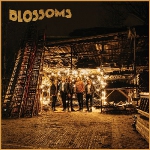 1. Blossoms - Blossoms
And finally to my number one album of the year. I first heard of Blossoms when I saw that they were supporting the Libertines on their arena tour at the end of last year and I started to listen to some of their early stuff including Charlemagne. I was immediately seduced by the indie dance music that they produced and when Getaway was released early in 2016 I was really excited for the release of the album. I saw them live the same week as the release of the album and the live show was good if not outstanding but I went back after and the album has not been out of my playlists much since. My favourite tracks have changed several times from the aforementioned singles to my most recent favourites; Blown Rose and Smashed Pianos. This band started the year as unknowns but ends it as one of the biggest rising stars with a number 1 album in the charts along with the more important top spot on my end of year list.
As I say this wasn't my favourite year in music (or world) history but there were still some good finds, there were also good releases from MIA and The Pixies that didn't quite make this list. And obviously a shout out to David Bowie's Blackstar which although wasn't entirely to my tastes musically has to go down as one of the finest works of art of this year being such a perfect and fitting way for him to leave the world. As for the wooden spoon, well that came early in the year, I was not impressed by the Mystery Jets album as it ditched their usual Indie Pop for something they admitted was more influenced by Pink Floyd.
Buy yeah, that's 2016 done with and next year will be a very different one, maybe after March I won't be able to listen to as much music or maybe I will as of yet I don't know but its going to be fun finding out. Until next year..
END